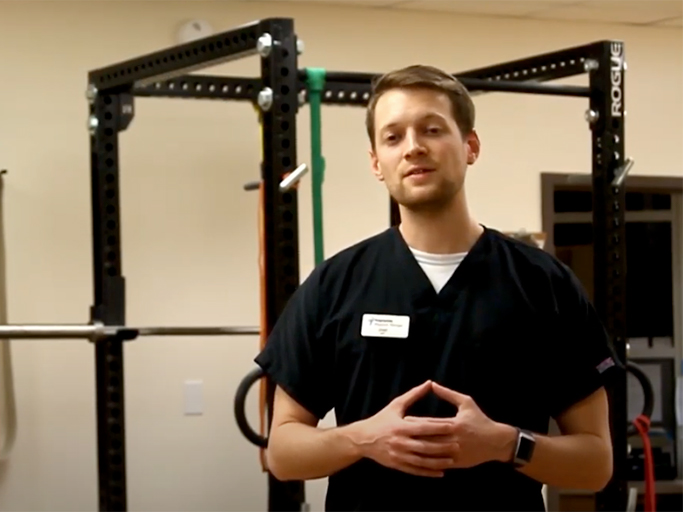 Our licensed physical therapists have the ability to evaluate and diagnose your symptoms and develop a personalized treatment plan, all from the comfort of your home.
Your physical therapist can issue, and make updates to, a personalized home exercise plan to keep you on track between visits.
"I am very thankful to have physical therapy from Progressive Physical Therapy by telehealth, using my computer! I can see and hear Jase [my therapist], and he can hear and see me, so we can give each other feedback. The exercises have been wonderful for me in gaining strength and flexibility. I feel so much better physically and mentally. Becoming physically healthier has really improved my mood and lifted my spirit. I highly recommend this kind of therapy to others."
Telehealth therapy options
At Progressive Physical Therapy, your health, mobility and safety are our priority. Telehealth physical therapy is a great way to connect with expert physical therapists for treatment anytime you are unable to visit a center.
Request a telehealth appointment
What is telehealth physical therapy?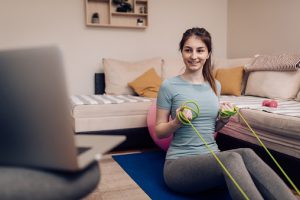 Telehealth physical therapy is provided via a real-time video conferencing platform. A licensed physical therapist will work with you through our online program. It complies with federal privacy standards and you access it conveniently at home. There's no need to purchase additional equipment or software – all you need is a smartphone, tablet or computer.
When is it appropriate to use telehealth rather than an in-clinic visit?
If you are unable to secure transportation to your appointment.
If your condition prevents you from leaving home.
If you are self-isolating or under quarantine due to COVID-19.
If you are uncomfortable visiting the clinic for safety or personal reasons.
Telehealth is not a replacement for traditional clinical care. However, it is a viable alternative and valuable resource for patients to receive quality care in certain circumstances.
Specifics about our telehealth platform:
The My Medical Hub/Injury Cloud platform is the first all-encompassing cloud portal within the United States to enable secure, real-time treatments for patients dealing with musculoskeletal injuries or conditions.
It is HIPAA-compliant and user-friendly.
You can access your documents and home exercise program directly from the portal.
Request a telehealth appointment
Frequently Asked Questions