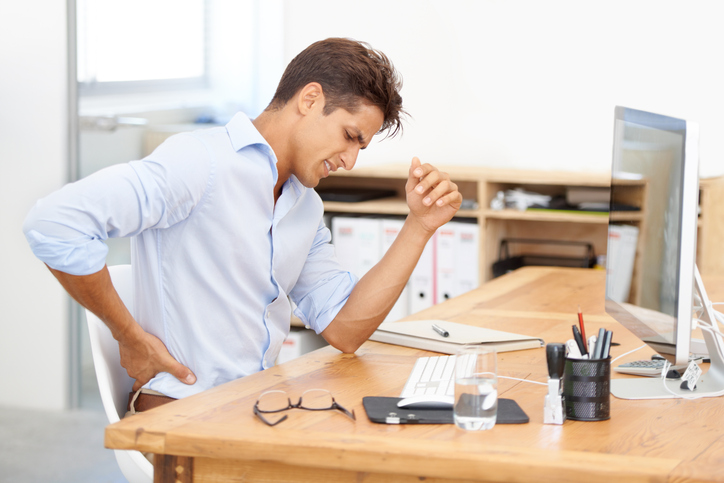 Helping you return to the workforce.
The team at Progressive Physical Therapy is skilled at helping patients return to the workforce with the best and most expedient results possible, meaning less down time and fewer health care costs for employers. Our full spectrum of physical therapy services helps develop and restore optimal physical function with reduced recovery times. Experienced therapists combined with innovative therapies help us meet physical therapy needs for a full range of work-related injuries, from repetitive motion and common spine disorders, to injuries caused by trauma such as a fall or the result of heavy lifting.
We are fully equipped to perform a wide range of physical therapy services. Our physical therapists are experts when it comes to musculoskeletal injuries. They see a variety of orthopedic and neurological injuries, and they are trained to apply the appropriate treatment for the injury that will help restore function so that the employee can return to work. Since it is a more hands-on approach to health care (as opposed to the patient going home with medications for an undetermined time period), the therapist can often recommend with confidence the appropriate course for the employee and determine whether further care or tests are necessary.
"Studies show that injured workers can recover faster when they return to work sooner, performing light duties or limited tasks. On the other hand, the longer the worker is away from the workplace, the more difficult it becomes to bring him or her back. That is why our therapists work closely with patients and employers to develop an individualized treatment plan to prepare them for the physical demands of their jobs."
Work Conditioning is a program that is overseen by the supervising physical therapist. It consists of exercises for strengthening, stretching, balance, flexibility, stabilization cardiovascular reconditioning, and specific work-related functional activities. In South Carolina, workers usually take part in the program for two to four hours daily, three to five days a week, for four to six weeks. Work Conditioning programs are meant to be self-paced, and require minimal supervision from the treating therapist. There's also a psychological aspect to the program — it encourages a proactive approach, acknowledging that the patient/employee won't be "coddled" upon returning to work.
When workers are injured on the job, employers feel the impact.
Getting your injured workers into our physical therapy program can help speed up the recovery process and get them back to work.
Get Help Today!