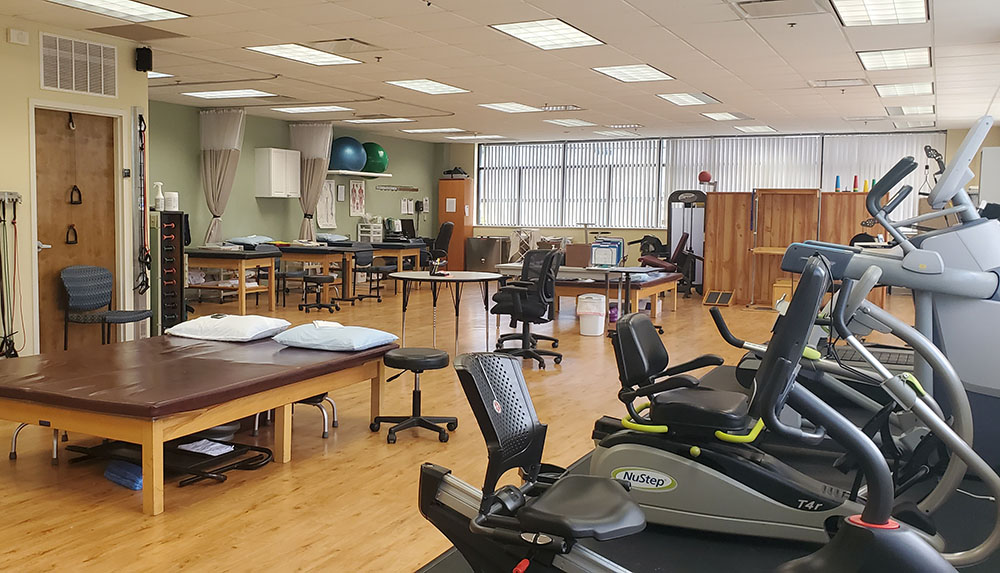 Physical therapy is cost-effective and covered by most health insurance plans. It often saves people money by reducing unnecessary tests, office visits and specialist referrals. Many conditions can be successfully evaluated and treated without the need for expensive medical tests.
Convenient Locations Across South Carolina
We have locations across South Carolina — from the midlands to the Grand Strand, to the Upstate and the horse country of Aiken. Our friendly and skilled therapists are available to provide a free, no-obligation assessment, and up to 30 days of treatment without a doctor's referral.
A simple self-referral to Progressive Physical Therapy can get you on the road to recovery sooner.
Direct access, or self-referral to physical therapy, gives patients the ability to be evaluated and treated by a physical therapist without a referral from a physician. In South Carolina, you can start your recovery with a physical therapist yourself, and receive 30 days of therapy without a referral.
Progressive Physical Therapy's Direct Access program lets you avoid a long wait while your injury or pain gets worse. You can see a highly trained physical therapist and start treatment right away with a self-referral for many types of musculoskeletal or neurological pain and injury. Whether you have long COVID symptoms, an old nagging tennis elbow injury, a turned ankle, a concussion, or headaches and back pain, we can help you feel better and get back on the road to recovery. We can also help you regain balance, strength, and stability to reduce the risk of future injuries.
A Musculoskeletal (MSK) Assessment is a comprehensive analysis of your body that takes into account nearly 1,000 points of data related to your musculoskeletal health. This involves reviewing your medical history, your current health practices and a series of physical movements and measurements recorded by a qualified physical therapy specialist. Once complete, the MSK assessment will provide you with a set of scores showing any risk factors for injury to your neck, back, arms and legs.
Benefits of Direct Access to Physical Therapy (PT)
Beginning physical therapy treatment sooner reduces prolonged injury time and extra health care costs for multiple doctor visits, imaging and medications.
Studies have shown that Direct Access can result in the need for fewer PT sessions (7.6 visits) compared to physician-referred PT (12.2 visits).
Studies have shown higher patient satisfaction scores for patients choosing Direct Access, citing the benefits of receiving PT sooner and having quicker recovery times.
Patients also appreciate spending less time waiting in physicians' and specialists' offices.
The quicker you get into treatment from the time following your injury or onset of pain, the more effective the treatment outcomes are.
Your safe recovery from pain is your physical therapist's highest priority. Physical therapists are trained in appropriate patient screening procedures, and can identify any potential symptoms that warrant a referral to other health care professionals.
Source: American Physical Therapy Association
Our skilled and caring therapists at Progressive Physical Therapy will work with your primary care physician and share necessary medical information and status updates. The goal is to get you on the road to recovery sooner. If you've recently been injured or are suffering from nagging pain, find a Progressive Physical Therapy location near you and start feeling better with direct access to pain relief!
Call us toll-free at (877) 342-2669 to schedule a no-obligation comprehensive assessment.
Direct Access Starts Here -- Request an appointment