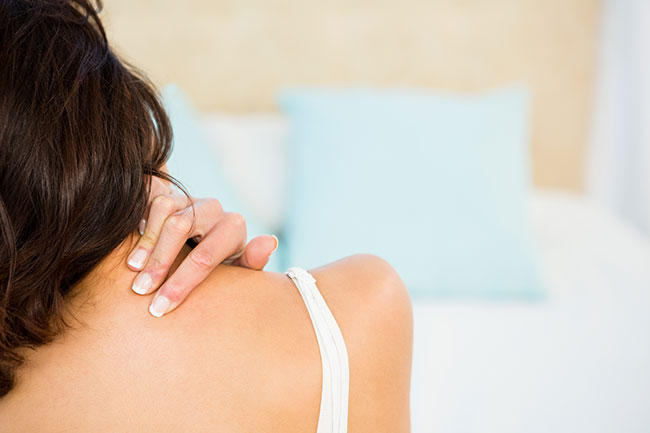 Trigger Point Dry Needling Locations:
Lowcountry Region
Upstate Region
Find a Location Near You
Trigger Point Dry Needling
Trigger point dry needling is a physical therapy treatment technique used to address painful limitations caused by both active and latent trigger points. Trigger point dry needling in conjunction with manual physical therapy, therapeutic exercise and other skilled physical therapy interventions has shown to be successful in accelerating treatment of numerous musculoskeletal pathologies.
Trigger point dry needling requires highly specialized training. Few medical professionals are trained in the evaluation and treatment of trigger points. Trigger point dry needling can be very effective in treating pain of a myofascial (chronic pain) origin. Dry needling has been the difference-maker for many patients. It's an option to consider for pain relief.
What conditions can be treated?
Muscle tightness
Sports injuries
Headaches/migraines related to tension and neuromuscular pain within the cervical spine
Chronic pain syndrome
Hamstring problems
Pain related symptoms that have not resolved through traditional treatment methods
Plantar fasciitis is a painful inflammatory process of the plantar fascia.
The plantar fascia is a thick fibrous ligament originating on the bottom surface of the calcaneus (heel bone) and extending along the sole of the foot toward the toes. It has been reported that plantar fasciitis occurs in 2 million Americans a year and 10 percent of the population over a lifetime.
Repeated strain of the plantar fascia can cause tiny tears in the ligament. These can lead to pain and swelling. This is more likely to happen if:
Your feet roll inward too much when you walk (excessive pronation ).
You have high arches or flat feet.
You walk, stand or run for long periods of time, especially on hard surfaces.
You are overweight.
You wear shoes that don't fit well or are worn out.
You have tight Achilles tendons or calf muscles.
Your physician may recommend physical therapy because of your plantar fasciitis diagnosis, and Progressive Physical Therapy offers treatment options to assist in your recovery.
Learn about how we can help with foot and ankle pain